Quality assurance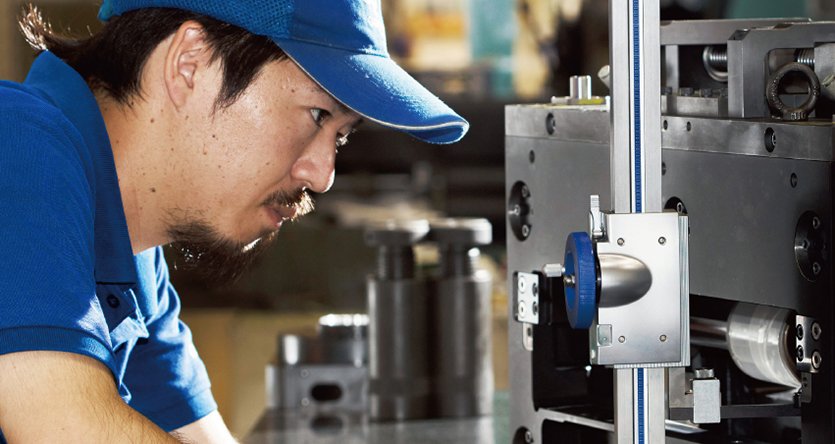 In order to provide the highly reliable equipment that our customers expect, we use test machines for evaluation at the development stage. Thereby we maintain stable high quality by preventing problems that otherwise could occur during mass production.
That way, during actual manufacture, we can focus on stable quality, performing the manufacture of parts and equipment assembly based on our detailed QC process chart.
This is how we have established a quality assurance system that really works in all processes, from manufacturing to service.