Metal container
production lines
CUPPING SYSTEM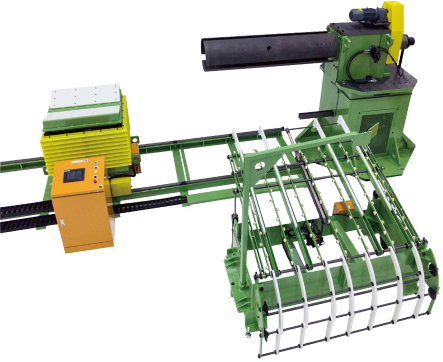 CUPPING PRESS

The press punches out blanks drawn to make cups.
This equipment makes full use of the high-precision high-speed press feeder that has been developed over the years at Sankyo.
The production of metal beverage cans and bottles begin by processing a coil of thin sheet materials. The coil width is 1,800 mm, and each layer is less than 0.3 mm.
The uncoiler feeds a sheet metal and it is synchronized precisely with the feeder to supply it to the press working stage.
In the blanking and drawing press, the sheet metal is punched into multiple circular shapes in a single process, beginning the deep drawn cup needed for the next step. The press force is 160 tons, and the throughput is 2,500 cups per minute.
Making fine quality cups is important for the subsequent processes. We also produce the tooling, designed for the optimum container.
It is also expected that this blanking and drawing press system will be used to develop a way to make cases for small and medium-sized rechargeable batteries for electric vehicles and industrial robots. This is a market that is expected to expand rapidly in the future.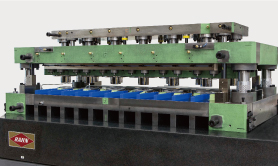 Die set