Development and Design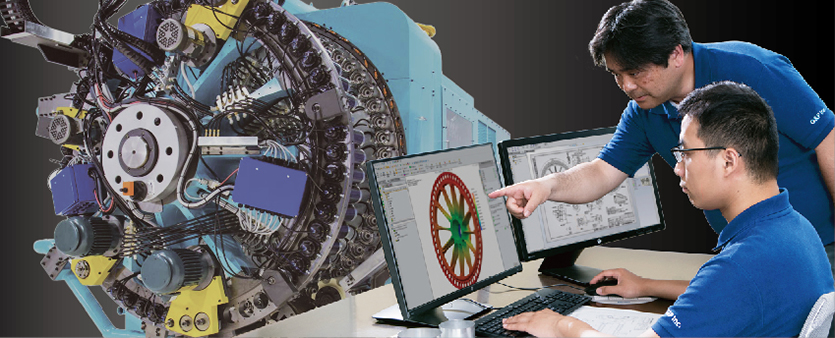 In order to create new technologies and come up with the new products that customers demand, we work to establish a deep understanding of what they want and need. We have gained a broad view of our industry, so that we can have our team respond to customers' requirements by offering the equipment best suited for their needs.
We don't stop with designing manufacturing equipment. We also propose the optimum specifications for the products obtained from it.