Metal container
production lines
VISION INSPECTION MACHINE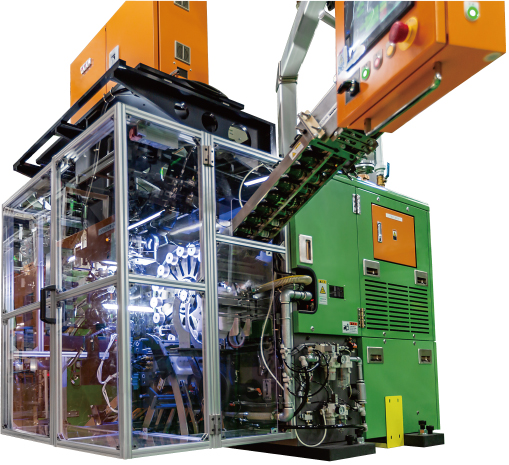 The vision inspection machine is a high-speed inspection system that uses multiple cameras, mounted on this annular indexing cam drive.
High-resolution imaging equipment and advanced image processing technology are essential for visual inspections.
Precise inspection cannot be performed if the product being examined looks blurred to the camera. An "indexed operation" consists of repeated moving and stopping, performed at high speed. We chose "Sandex" by Sankyo Seisakusho to control this operation. It gives us a high precision positioning device that has little residual vibration immediately after movement stops.
And it gives the machine the maximum performance offered by the latest image-processing system available.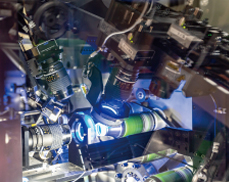 Multiple camera system