Action guidelines
Practicing leading-edge
manufacturing with
innovation and
sound
technical abilities.
We leverage the advanced cam technology developed by Sankyo and continue to push the envelope to provide the equipment that add value to our customers.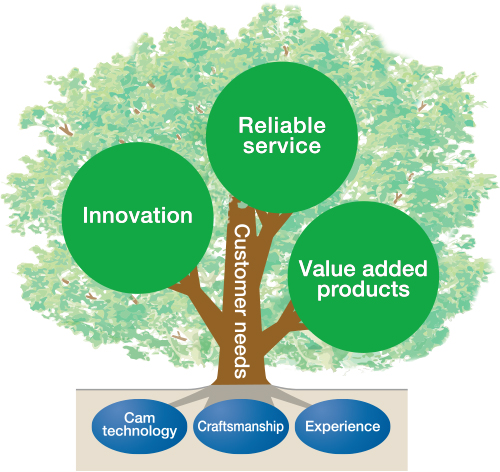 Efficient Production
We help our customers improve their throughput by meticulous manufacturing practices, process improvements and the machines that do not stop.
Faster processing
We will continue to increase processing speeds by incorporating new ideas, methods and technologies that will define process standards for the next generation.
Superiority
We dedicate ourselves to research and development which lead to the products that exceed customers' expectations.