Metal container
production lines
BOTTLE FORMER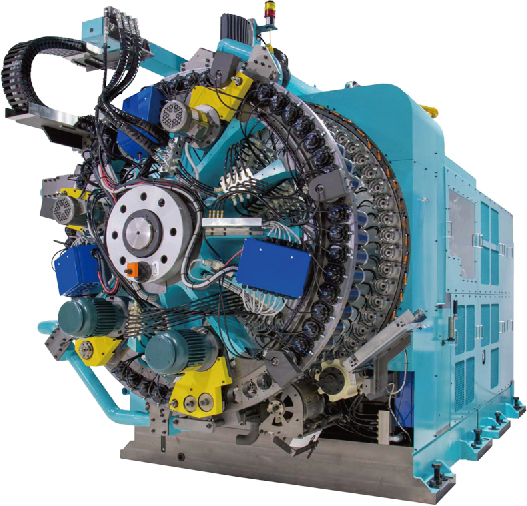 This multi-forming machine, typically referred as a bottle former, is the key equipment to producing bottles made of metal.
A large Sankyo indexer is used to operate this turntable. It carries workpieces around in a ring, making multi-step forming possible.
This multi-forming machine puts all the following processes in one machine: Necking - reducing the straight walled metal container to designated small opening, Curling - folding the cut edge to finish, Threading - forming screw threads for resealable function. This machine equips more than 30 forming tools.
Obviously, no misalignment of the metal bottle workpiece and the tooling is permitted. The large high-precision indexer by Sankyo enables the accurate positioning.
Our machine not only improves the production efficiency but also makes it possible to manufacture light and thin metal bottles that help save resources.
Various shoulder design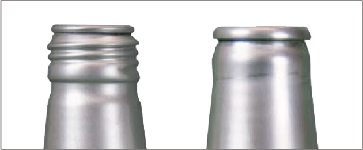 Opening finish for the screw threading or crown closure